Urban Metals custom metal art is a division of Tampa Steel & Supply, a veteran-owned small business that has been meeting Tampa Bay's full-spectrum metal needs since 1983. Urban Metals was created to give non-professionals access to high-quality metal designs, whether ours or yours. Connect with us on Facebook & Instagram to keep in touch and see our new pieces!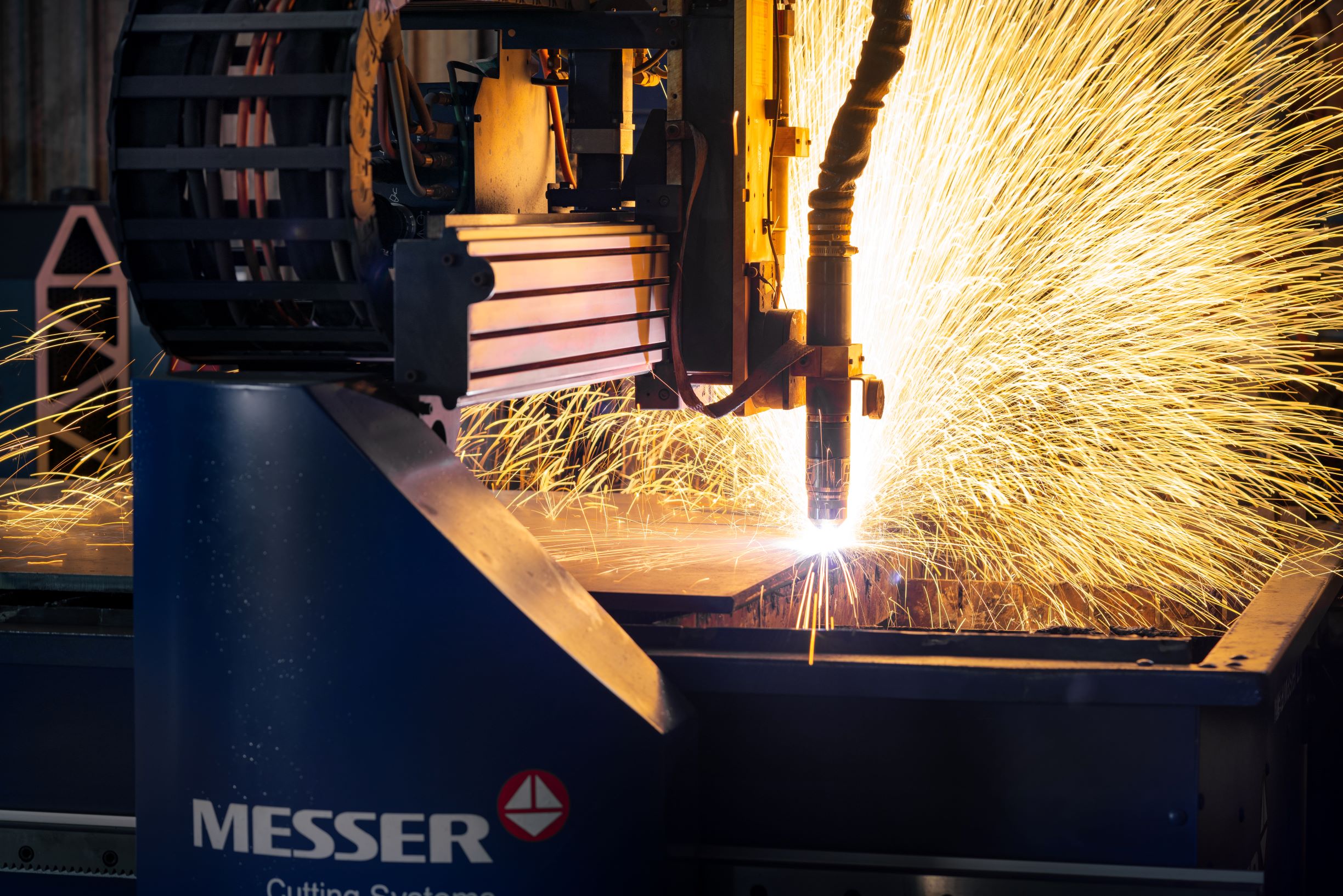 How it Works
Our state-of-the-art Messer CNC Plasma Cutter slices through steel by superheating a stream of gas with high-voltage electricity. While it's extremely powerful, it's just as precise, which makes it great for creating custom metal art and designs. Send us a design and our CNC technician will upload it into the computer, then cut it out. Because of the machine's power and precision, the whole cutting process takes just minutes!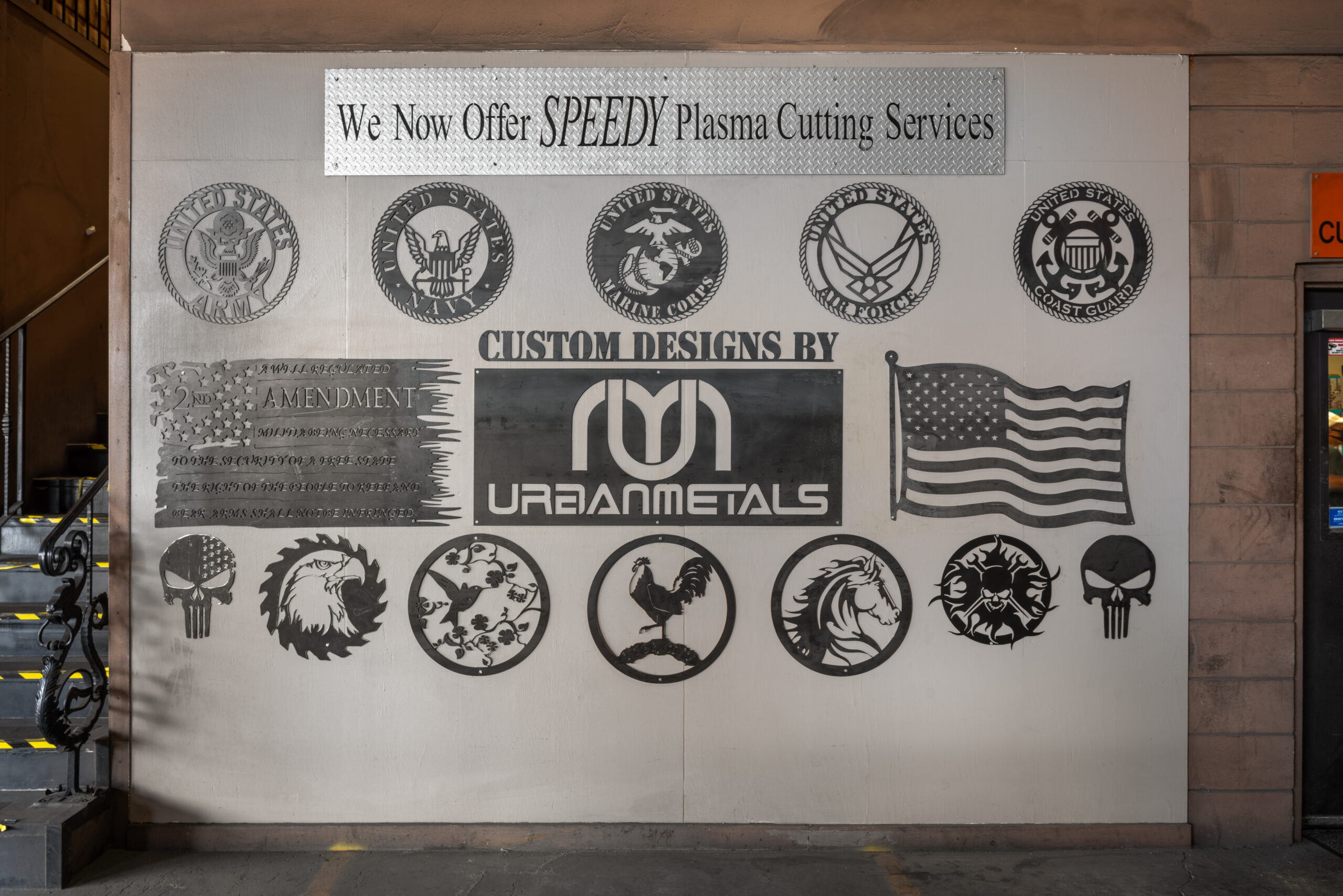 Designs
We have a variety of designs, from military insignias to garden stakes. There's no end to the usefulness and attractiveness of precision-cut metal designs! Submit your own and we'll custom-cut a unique piece.
---